General Recommendations for Businesses & Workplaces
General Recommendations for Businesses & Workplaces
What you need to know to help you and your family stay healthy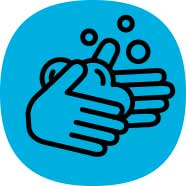 Wash your hands with soap and water thoroughly and often.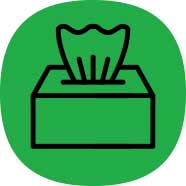 Cough and sneeze into your sleeve or a tissue. Dispose of tissue immediately and wash your hands.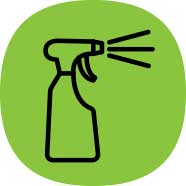 Keep surfaces clean and disinfected.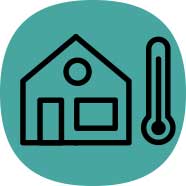 Stay home when you are sick.
Main Page Content
Orders issued by the Medical Officer of Health and your local municipality means that many commercial businesses, services, and indoor public spaces require the wearing of masks for entry. Businesses and organizations are required to develop and enforce a policy whereby employees and patrons must wear a mask or face covering when inside spaces covered under the respective orders. For more details about the orders and exemptions, visit the Face Masks and Coverings webpage.
COVID-19 has drastically disrupted activities of daily living for the public, workplaces, and businesses. As the province allows more businesses and workplaces to reopen, it is critical for employers to take the necessary precautions to maintain a safe environment to protect the health and safety of their employees, customers, and the general public. Employers have the greatest responsibility under the Occupational Health and Safety Act (OHSA) with respect to health and safety in the workplace; however, all parties have a role to play. The measures taken to prevent the spread of COVID-19 should be done in compliance with requirements under the OHSA, its associated regulations, and public health directives issued by the Chief Medical Officer of Health. Any worker concerned about their health and safety, including those related to COVID-19, should bring it to the attention of either their supervisor, joint health and safety committee, or health and safety representative. Taking these steps will help to ensure that the employer and the employee have taken all reasonable precautions to ensure health and safety requirements are met in the workplace.
The 'Safe Return to Business: A Public Health Toolkit for the Windsor-Essex Business Community' provides guidelines, best practices, and resources for businesses and workplaces in the Windsor-Essex community. The purpose of this document is to help businesses and workplaces incorporate pandemic planning and preparedness into reopening in a manner that prioritizes the health and safety of business owners, employees, customers, and the community. There are six main guidelines developed from reviewing several key federal and provincial resources, and are applicable to the various Windsor-Essex County businesses and workplaces across all sectors that remain open or are preparing to reopen.
Related Content:
Last modified:
Thursday, September 24, 2020 - 10:08am