COVID-19 & People Who Use Substances or Smoke
COVID-19 & People Who Use Substances or Smoke
What you need to know to help you and your family stay healthy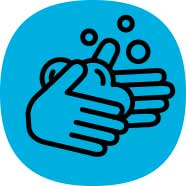 Wash your hands with soap and water thoroughly and often.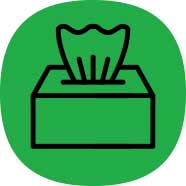 Cough and sneeze into your sleeve or a tissue. Dispose of tissue immediately and wash your hands.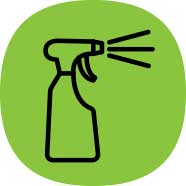 Keep surfaces clean and disinfected.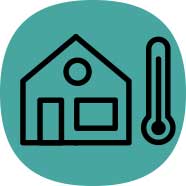 Stay home when you are sick.
Main Page Content
On this page
People Who Use Substances
Although COVID-19 recommendations have specifically been targeted at older adults and people who suffer underlying medical conditions, people who use substances may also be categorized within the high risk population.
COVID-19 can be fatal especially for people with compromised immune systems as well as those with history of breathing and lung problems. Evidence shows that the odds of COVID-19 infection becoming severe is 14 times higher among people who had a history of smoking compared to those who don't smoke.
Alcohol and opioid drugs are known to have negative effects on the body's immune response, thereby making people who use substances more vulnerable to infections and diseases. Because the virus attacks the lungs, people who inhale, smoke or vape drugs may experience reduced respiratory function, and may even suffer several complications such as acute respiratory distress.
Unsafe drug taking habits such as sharing both drugs and drug taking equipment (nasal and oral), congregating in small spaces and engaging in close and risky behaviours may also contribute to increased risks of COVID-19 infection among people who use substances.
In addition to this, people who use substances may face social challenges – homelessness, no income, food insecurity and unstable housing – which could make it difficult for them to comply with recommendations on social distancing and isolation.
General Information
Recreational drug use often takes place in settings where people are less likely to maintain physical distancing,
High-risk activities for people who use substances who may be less likely or able to follow instructions around physical distancing and more likely to engage behaviours such as sharing drug equipment
Stigma, social marginalization and economic challenges, including a lack of access to housing and health care can add to risk during this time,
Opioid drug misuse can negatively impact the body's immune system. As a result, people who use drugs may be at a higher risk of getting infected with COVID-19 virus,
Withdrawal symptoms can be severe and harmful for those who are not able to access the substances on which they depend due to supply issues caused by COVID-19.
Health Effects of Substance Use
Opioids slow breathing and have been shown to increase mortality in people with respiratory illnesses, like COVID-19.
Methamphetamine has been shown to cause significant lung damage and which could worsen the symptoms of COVID-19.
Alcohol use can negatively impact the immune system as well as respiratory health by weakening the lungs and upper respiratory system, causing a person to be more prone to respiratory diseases.
Marijuana smoke has been shown to cause chronic bronchitis, a respiratory condition that could be worsened by COVID-19
Smoking Crack Cocaine has been associated with lung damage and severe respiratory problems which is a risk factor for COVID-19,
Tobacco and nicotine dependence from the use of cigarettes and vaping devices have been associated with negative health outcomes such as cancer, bronchitis and emphysema
Visit the Windsor Essex Community Opioid and Substance Strategy for more detailed information on the impacts of COVID 19 on people who use substances and those who support them.
Click GET HELP in Windsor-Essex during COVID-19 for a listing of local services and online supports for people who use substances.
---
People Who Smoke
Smoking and COVID-19
People who smoke are generally at higher risk of respiratory tract infections like lung and chest infections. Currently there is not enough evidence that people who smoke are at higher risk for COVID-19, however due to the symptoms of the virus there is a possibility for more negative outcomes for people who smoke.
One of the most important things you can do to protect yourself from COVID-19 is to quit smoking and vaping. It is also important to remember that quitting smoking has many health benefits, beyond that of preventing COVID-19. The Health Unit strongly urges individuals who smoke, vape, or use water pipes to quit. Find more information about local supports and resources available to help you quit smoking on the Quit Smoking section of our website.
---
Resources
World Health Organization- Q&A on smoking and COVID-19
Ontario Tobacco Research Unit- Are Smokers and Vapers at Higher Risk of COVID-19 Infection?
Lung Association- COVID-19: FAQs
Related Content:
Last modified:
Tuesday, August 25, 2020 - 10:35am