Workplace Specific
What you need to know to help you and your family stay healthy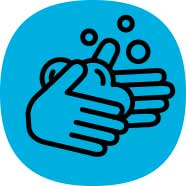 Wash your hands with soap and water thoroughly and often.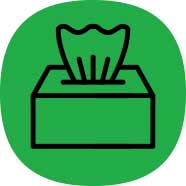 Cough and sneeze into your sleeve or a tissue. Dispose of tissue immediately and wash your hands.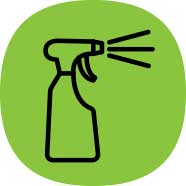 Keep surfaces clean and disinfected.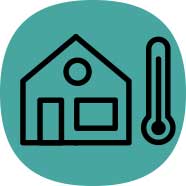 Stay home when you are sick.
Main Page Content
Dr. Wajid Ahmed, Medical Officer of Health for Windsor-Essex County, has issued a class order under Section 22 of the Health Protection and Promotion Act mandating the wearing of masks in commercial establishments across Windsor-Essex. For more information restrictions, exemptions, or additional orders from your local municipalities, visit our Face Masks and Coverings website.  The order came into effect on June 26, 2020 at 12:01 a.m. and will continue remain in effect until otherwise rescinded by the Medical Officer of Health.  Where there is a conflict between municipal orders and orders from Windsor-Essex County's Medical Officer of Health, the stricter requirements are to be followed.
Sector-Specific Guidelines for Health and Safety of Businesses and Workplaces
The following section contains links to resources for a variety of sectors that are already open or preparing to open. For more sector-specific health and safety guidance, directions, legislation, and additional preventative measures to protect workers, customers, and employers, please refer to the resources provided by the Ministry of Health, the Ministry of Labour, Training and Skills Development, and the various provincial health and safety associations on the Government of Ontario's website. Answers to Frequently Asked Questions about the specific rules and regulations in Stage 3 of the provincial reopening plan may be found by visiting Reopening Ontario or WECHU's Frequently Asked Questions About COVID-19 page.
Related Content:
Last modified:
Wednesday, September 23, 2020 - 4:14pm