News Release: Chapman's Canada Donates Industrial Size Freezer
News Release: Chapman's Canada Donates Industrial Size Freezer
Main Page Content
FOR IMMEDIATE RELEASE:
Monday, Februrary 22, 2021 | 1:00 p.m. | Windsor-Essex County
---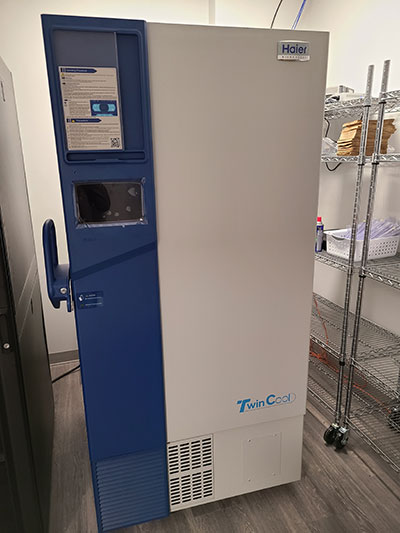 Download Image
The Windsor-Essex County Health Unit would like to take this opportunity to thank Chapman's Canada for their generous donation of an industrial size freezer. The freezer received will be used to store the COVID-19 Pfizer-BioNTech  vaccine at the required storage temperatures of -70 degrees Celcius. The vaccine stored in this freezer will be used for the rollout of the COVID-19 vaccination distribution plan.
"The support from Chapman's Canada through the donation of this freezer will help us immensely in our efforts to vaccinate Windsor-Essex County residents against COVID-19 in the coming months. We are extremely grateful for this donation." says CEO Theresa Marentette.
More details about the vaccine rollout plan will be available once they are finalized with our municipal, provincial, healthcare, and community partners.
For more information on the COVID-19 Vaccine Rollout Plan, and to view the current priority for vaccination please visit our website at https://www.wechu.org/cv/vaccination-timeline-and-priority-groups#local-vaccine-rollout.
Related Content