How to Stop the Spread
How to Stop the Spread
What you need to know to help you and your family stay healthy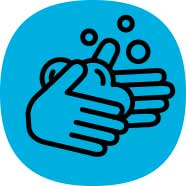 Wash your hands with soap and water thoroughly and often.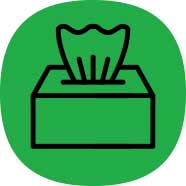 Cough and sneeze into your sleeve or a tissue. Dispose of tissue immediately and wash your hands.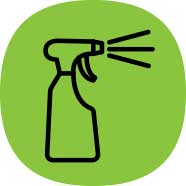 Keep surfaces clean and disinfected.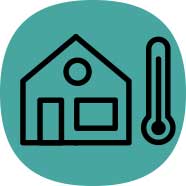 Stay home when you are sick.
Main Page Content
The best way to prevent illness is to avoid being exposed to the virus and to reduce transmission to others. The actions you take to protect yourself against COVID-19 are the same to prevent common respiratory illnesses, such as the flu, including:
Washing your hands often with soap and water or using an alcohol-based hand sanitizer.
Avoiding touching your eyes, nose, and mouth with unwashed hands.
Cough and sneeze into your sleeve or a tissue. Dispose of tissue immediately and wash your hands.
Clean and disinfect objects and surfaces that are frequently touched. Avoid sharing personal items such as cups and towels.
Stay home, when possible. Stick to essential trips only, and reduce interactions with others.
Self-monitor for symptoms and stay home when you are sick.
Avoid close contact with people who are ill.
If you are at high-risk for severe illness from COVID-19 (i.e. older adults, those with chronic underlying medical conditions, people with compromised immune systems), consider staying apart from others and getting food and medications delivered by family members or delivery services.
Practice physical distancing by staying at least 2 metres (6 feet) away from others.
Wear a reusable cloth mask in commercial settings and in situations where physical distancing is difficult to maintain.
Create an emergency preparedness plan to ensure you have what you need in case of self-isolation.
Self-Monitor for COVID-19 Symptoms
As more businesses begin to open, we head back to work, and we expand our close contact with social circles of 10, it becomes more likely that you may be exposed to the coronavirus. This is why it is important to regularly monitor yourself for symptoms and to stay home when you are ill. Identifying symptoms early is one way to stop the spread.
Self-monitoring means to:
Check yourself daily for one or more symptoms of COVID-19.
Self-monitoring is especially important if you work or interact with vulnerable groups such as older adults or those who are immunocompromised.
You may leave your home for essential trips (work, groceries, picking up medication), but you should practice physical distancing from others, whenever possible, and wear a mask in commercial establishments and when physical distancing is not possible.
If you develop any symptoms of COVID-19, isolate yourself from others immediately and do one of the following to determine next steps:
Take the online COVID-19 Self-Assessment  for Windsor-Essex residents
Contact your healthcare provider or Telehealth at 1-866-797-0000

Visit eHealth Windsor Essex to see if your local family doctor, nurse practitioner, or another health care provider is available to offer you services.
If you are having difficulty breathing or experiencing other severe symptoms, call 911 immediately. Advise them of your symptoms and exposure history.
---
Practicing Physical Distancing
Physical distancing means limiting the number of people you come into close contact with to your social circle, and maintaining a distance of 2 metres (6 feet) from others.
Other ways you can practice physical distancing:
Work from home, if feasible, and host meetings virtually (video or teleconferencing)
Cancel or postpone gatherings with more than 10 people, and limit small gatherings
Connect with friends by phone or video chat online
Go outdoors. Take a walk, go to the park, or walk the dog
Greet others with a wave, a bow, or a nod (in place of handshakes or hugs)
Exercise indoors with yoga or aerobics at home
If you need to leave the home for essential trips (e.g., grocery stores, work):

Sanitize or wash your hands when entering and exiting buildings
Avoid long lineups
Use tap to pay rather than handling money

When taking public transit:

Wear a mask or face covering
Avoid prolonged close contact with others
Travel during non-peak hours
Take shorter trips rather than one long trip
While you may not feel sick, we ask that you be mindful of those more vulnerable in our community. Thank you for your efforts to keep everyone healthy. We are all in this together.
---
Keep Social Circles Small
What are social circles?
Social circles are a way to safely expand the number of people with whom you can come into close contact. It can include friends or family members of no more than 10 people who can interact without physical distancing.
Why social circles are important
Limited, close contact with individuals is important to:
Reduce social isolation and support each other's mental health
Allow some families to get support with child care, elder care and other personal needs
Allow for easier and faster contact tracing in the event someone in the social circle develops COVID-19
How to create a social circle
Start with individuals you live with or who regularly visit your household
If you add people outside of your household, be sure to include anyone in their household or anyone they are in close contact with, as they would be considered part of the circle.
Everyone in a household must be part of the same social circle.
Social circle members must agree to join and stay in only one circle, and physically distance with anyone outside that circle.
All members should still follow public health measures such as frequently washing hands, and sneezing and coughing into your sleeve.
Can essential workers be part of a social circle?
Yes. As long as the other members are aware of the risks and agree to them.
If someone in your circle feels sick
If someone develops symptoms of COVID-19, they should immediately self-isolate away from others, including household members, and inform members of the circle.
Everyone else in the circle should monitor themselves for symptoms.
See Testing and Self-Assessment to determine next steps and where to go for testing if needed.
---
Resources
Public Health Ontario – COVID-19 Resources for the General Public
Cleaning and Disinfection for Public Settings - COVID-19
WECHU Help Prevent COVID-19 Poster
WECHU Physical Distancing Posters (multiple languages)
How to Build Your Social Circle
Guidance for Using Public Transit
How to self-monitor - COVID-19
How to self-isolate - COVID-19
Self-isolation: Guide for caregivers, household members and close contacts - COVID-19