Temporary Foreign Workers
Temporary Foreign Workers
What you need to know to help you and your family stay healthy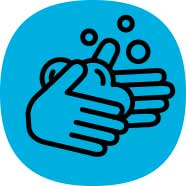 Wash your hands with soap and water thoroughly and often.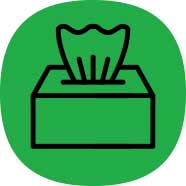 Cough and sneeze into your sleeve or a tissue. Dispose of tissue immediately and wash your hands.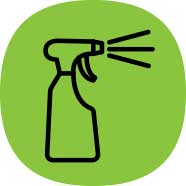 Keep surfaces clean and disinfected.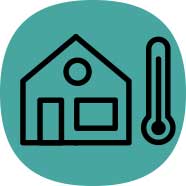 Stay home when you are sick.
Main Page Content
During the peak growing season, there are approximately 8,000-10,000 seasonal workers employed at one of 176 farms in Windsor-Essex County.
As announced on March 20, 2020, all temporary foreign workers (TFWs) will be able to travel into Canada. Like all travelers, including Canadian citizens and permanent residents, TFW's who enter Canada must undergo a health check and must isolate for 14 days upon arrival in Canada, even if they are not showing any symptoms.
Important Memos to All Growers
Best practices for the Agricultural Sector
Everyone working in the agriculture sector needs to consider how to prevent the spread of COVID-19 at work, including:
farm and greenhouse workers
equipment operators
maintenance workers
truck drivers
administrative staff
If your workplace employs temporary foreign workers, they are required to follow certain obligations upon newly entering Canada from abroad, including self-isolation.
Specific procedures for newly arriving workers, as outlined below, must be followed and special isolation accommodations must be ready for newly arriving seasonal workers.
These accommodations must be inspected by Public Health Inspectors to ensure they meet all requirements. Farmers must apply for an inspection of worker accommodations by filling out an inspection request form on the Health Unit website. All inspection requests must be made online using the Seasonal Housing Inspection Request Form.
Please note: The Health Unit will be notifying local municipalities of all temporary isolation bunkhouses. Growers are required to ensure bunkhouses comply with local building, fire and zoning requirements.
For any concerns or complaints related to seasonal housing accommodations, please call the Environmental Health Department at 519-258-2146 ext. 4475
Procedures for newly arriving TFWs
Please print and share the following checklists:
Employers must house self-isolating workers in accommodations that are separate from those not required to self-isolate. Review the Self-Isolation Plan Checklist for more information.
Workers can be housed together, but it must enable them to maintain a physical distance of 2 metres apart (e.g., beds need to be at least 2 meters apart).
Shared facilities (e.g., bathroom, kitchen, living space) are allowed, but must have sufficient space to allow workers to follow physical distancing requirements.
Each housing unit must adhere to a daily cleaning and disinfecting schedule.  Use the Daily Cleaning Log (English) or Daily Cleaning Log (Spanish) to ensure that all areas are undergoing regular cleaning.
For the duration of the self-isolation period, the employer must ensure that the accommodation does not prevent the worker from avoiding contact with older adults (65+) and those with medical conditions who are at risk of developing serious illness.
If new workers are housed for self-isolation in the same accommodation as others who are self-isolating, the clock resets to the day the most recent worker arrived.
It is recommended that date-stamped photos be taken of the facilities to demonstrate compliance and sent to their Public Health Inspector upon request.
Informational posters should be provided and displayed in the accommodation common areas (e.g. kitchen, living room, and bathrooms) about proper hand hygiene and cough and sneeze etiquette. Provide these resources in the workers preferred language.
Daily health checks should take place for all workers. Use the Daily Health Check Log (English) or Daily Health Check Log (Spanish) to keep track of each worker's health status.
Infection Prevention and Control Measures
Sanitation in Housing Accommodations
Employers must ensure that workers have access to facilities that allow them to wash their hands often with soap and warm water, providing soap, and providing an alcohol-based sanitizer if soap and water are not available and hands are not visibly soiled.
Employers should also ensure that enhanced cleaning and disinfection protocols are being implemented in living quarters, work areas, and other common areas immediately:
Clean all surfaces using commercially purchased multi-surface household cleaners.
If using a disinfectant, only use those which have a Drug Identification Number (DIN). A DIN is an 8-digit number given by Health Canada that confirms it is approved for use in Canada.
Check the expiry date of cleaning products before using them and always follow manufacturer's instructions.
Frequently touched surfaces are more likely to be contaminated. Surfaces that have frequent contact with hands should be cleaned and disinfected twice per day and when visibly dirty. Examples of frequently touched surfaces include doorknobs, light switches, toilet handles, sink tap handles, bedside tables, counters, tables, chairs, hand rails, buffet utensils, touch screen surfaces, TV or radio remotes, and keypads.
Food within seasonal housing accommodations should be protected from contamination at all times. This may include safe distancing or ensuring guards or coverings for food, and utensils.
Ensure all hand wash sinks are supplied with soap and paper towels.
Workplace sanitation
Employers always have an obligation to maintain clean worksites and that obligation is even more important to reduce the spread of COVID-19.
Allow employees to properly clean their hands during the workday, by providing access to soap and water or alcohol-based hand sanitizer.
Have all employees and visitors wash their hands thoroughly with soap and water before entering the workplace and after contact with surfaces others have touched.
Encourage handwashing before breaks and at shift changes.
Clean washroom facilities regularly.
Sanitize commonly touched surfaces and shared equipment (where sharing of equipment cannot be avoided).
Post hygiene instructions in English or other workplace languages so everyone can understand how to do their part.
Physical distancing in the workplace
Physical distancing is required to control the spread of COVID-19.
Here are some tips employers can use to help workers maintain physical distancing in the workplace:
Maintain distance between workers during transport. Post this signage inside vehicles as a reminder.
Where possible, stagger start times, shifts, breaks, and lunch times.
Restrict the number of people on-site and where they are assigned to work.
Control site movement by limiting the potential for workers to gather.
Limit the number of people working in one space at the same time. Post this signage around the workplace as a reminder.
Minimize the number of people using each piece of equipment in instances where sharing equipment cannot be avoided.
Hold meetings outside or in a large space.
Install barriers between workers where practical, for example, plexiglass.
Information for Workers about COVID-19
Upon arrival to the workplace, workers should be provided with information about how to regularly self-monitor for symptoms of COVID-19 and how to perform a self-assessment if they become ill. It is suggested that information be provided in a language the worker understands, and consideration be given to provide this information in writing and/or orally.
Provide the following fact sheets to employees about COVID-19:
In addition, the Public Health Agency of Canada has materials available in several languages for use, which can be accessed by calling 1-833-784-4397 or e-mailing: phac.covid19.aspc@canada.ca 
Employees should also be encouraged to:
Frequently wash hands with soap and water or use an alcohol-based sanitizer. Ensure these methods are readily available to them.
Avoid sneezing or coughing into hands or into the open air, instead use sleeves or tissues and dispose of used tissues immediately.
Avoid sharing household items like dishes, drinking glasses, cups, eating utensils, towels, bedding or other personal items.

After use, these items should be washed with soap or detergent in warm water. No special soap is needed.

Do not share cigarettes or vaping products.
Allow only essential visitors into the home and keep the visits short. Maintain a physical isolation distance of at least 2 metres as much as possible.
Offer mental health supports  to your employees during these times of stress.
Inform workers that socializing or travelling around the farm or in public spaces in groups is not permitted and may be enforced by local law or by-law enforcement.
Workers with COVID-19
If you believe one of your workers may have COVID-19 or has tested positive for the disease, contact the health unit at 519-258-2146 ext. 1420 for advice. Based on the results, the health unit may require the employer to:
inform co-workers who were exposed and send those workers home for two weeks
ask those workers to self-isolate and self-monitor and report any COVID-like illness to their employer
shut down the job site while the affected workplace and equipment are disinfected
implement other measures based on the advice of the health unit.
View a list of Frequently Asked Questions related to Temporary Foreign Workers
Resources
Related Content:
Last modified:
Monday, June 29, 2020 - 3:58pm