Information for Childcare Centre Administrators
Information for Childcare Centre Administrators
Guidance for Households
with Children/Students who Have Symptoms of COVID-19 or Have Tested Positive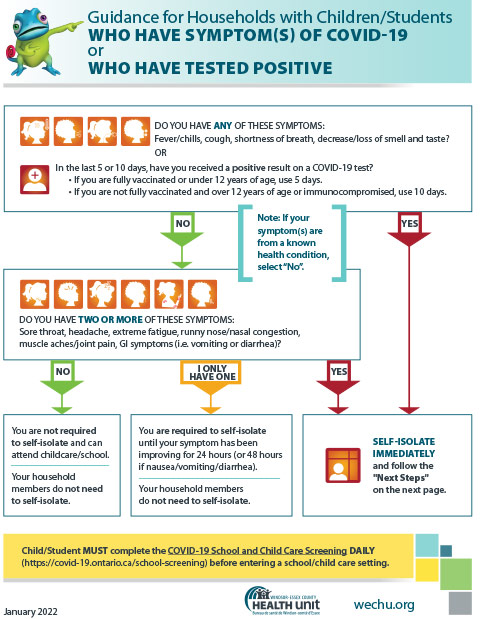 Main Page Content
The information contained on this site is applicable for administrators of:
Licensed childcare centres
Licensed home child care providers
Before and After School Programs
EarlyON Child and Family Centres
To support the safe operation of child care centres, before and after school programs, and EarlyON Child and Family centres, many requirements must be followed, including (but not limited to) having a plan in place to ensure the safety of children, staff and parents.
For information on the absenteeism reporting and investigation process for child care centres, please review the WECHU Child Care Absenteeism Reporting >30% Process document.
For additional information, please refer to the Ontario Ministry of Health COVID-19 Integrated Testing & Case, Contact and Outbreak Management Interim Guidance: Omicron Surge, and the Government of Ontario's COVID-19: Operational guidance for child care website.
Please note that any dismissals or closures of a school or child care will be contingent on operational requirements determined by the child care operator.
Guidance for Individuals with Symptoms, Positive Cases and Close Contacts is available on our website.
Related Content:
Last modified:
Tuesday, March 15, 2022 - 12:01pm