Main Content Region
COVID-19 Vaccination for Children & Youth
COVID-19 Vaccination for Children & Youth
Main Page Content
Parents/Guardians – Do you have questions or concerns about vaccinating your child?
You are strongly encouraged to talk to your child's health care provider when making a decision about vaccination. By discussing with a health care provider, you will get the facts about COVID-19 vaccination from a reliable source.
In addition, there are FREE vaccine consultation services available to answer any questions or concerns you may have.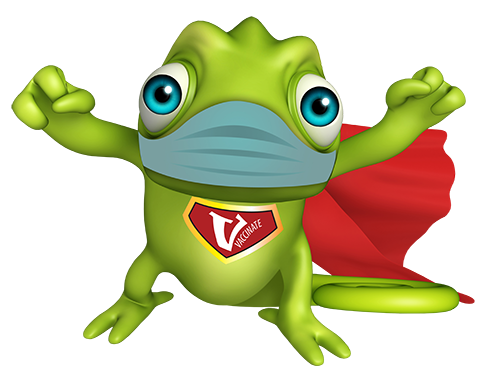 SickKids Vaccine Support Line:
This free service is available to children, youth, and their families across Ontario. The SickKids COVID-19 Vaccine Consult Service is a by-appointment phone service that provides a safe, judgement-free space to have a one-to-one, open conversation about the COVID-19 vaccine for children and youth with a paediatric registered nurse.
You do not need an OHIP card to participate. Over the phone interpretation is free and available in many languages. Appointments can be made online or by calling 437-881-3505 or 1-888-304-6558.
VaxFacts with Scarborough Health:
This service provides one-to-one phone consultation, facts, and a judgement-free conversation  to help you make an informed decision. Any family in Ontario can book an appointment online to connect with qualified doctors or register by phone by calling 416-438-2911 ext. 5738.
You do not need an OHIP card to participate. Over the phone interpretation is free and available in 200 languages.
The Provincial Vaccine Contact Centre:
This service, provided by the Government of Ontario, provides you the opportunity to speak to a health specialist in a judgement-free environment, to get answers to your questions. This service is available in more than 300 languages.
Call 1-833-943-3900 (TTY: 1-866-797-0007).
Frequently Asked Questions
About the COVID-19 Vaccine for Children Ages 6 Months to 4 Years
COVID-19 Vaccine Q&A:
Why is it important for children aged 5-11 to get vaccinated?
Watch the full 'COVID-19 Vaccine Q&A with Ontario's Medical Professionals' YouTube series for more answers to commonly asked questions about the COVID-19 vaccine for children.
---
---
Preparing Your Child for Vaccination
Why should youth get vaccinated?
Having youth vaccinated will further limit the opportunity for this virus to spread.
Even if you are young and in good health, the COVID-19 virus could still have life-threatening complications or long-term side effects. There is no way to tell how the COVID-19 infection may affect you. People who are fully vaccinated are more likely to have mild or no symptoms.
The vaccine is a safe and effective way to help reduce the spread of COVID-19 in Windsor and Essex County and help our community get back to life before the pandemic.
It is recommended that a parent or guardian attend the vaccination appointment with anyone under 16 years of age.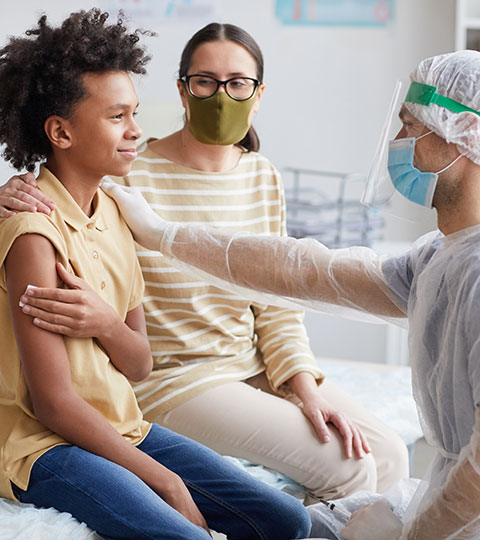 Is the COVID-19 Vaccine Safe & Effective?
The COVID-19 vaccine was rigorously tested in youth confirming that it is safe and effective in people aged 12 to 17.
The benefits of limiting the number of cases of COVID-19 far outweigh any potential risks associated with vaccination. In fact, serious side effects after receiving the COVID-19 vaccine, such as allergic reactions, are extremely rare.
The COVID-19 vaccine helps build up immunity to the virus, so that your body will fight it off more easily. This can reduce the risk of getting sick from COVID-19 or make symptoms milder if you do get it.
It is very important that you complete a primary vaccination series (2 doses), and continue to stay up to date with your COVID-19 vaccinations, to protect yourself as much as possible against COVID-19.
COVID-19 vaccines are only provided if informed consent is received from the person to be vaccinated. This applies to those aged 12 to 17, and as long as you have the capacity to make this decision. This means that you understand:
what vaccination involves,
why it is being recommended; and
the risks and benefits of accepting or refusing to be vaccinated.
Even if you are able to provide informed consent, it would be a good idea to talk about this decision with your parent/guardian or an adult you trust such as your principal or a teacher. If you are not able to consent to receiving the vaccine, you require consent from your substitute decision-maker, such as your parent or legal guardian.
COVID-19 vaccines, like all vaccines, may cause side effects, though not everyone experiences them. Most who experience side effects report mild side effects within the first 1-2 days after vaccination. The most commonly reported side effects after receiving a COVID-19 vaccine include pain, swelling at the injection site, tiredness, headache, muscle pain, joint pain, chills, and mild fever.
The Ministry of Health's COVID-19 Vaccine Information Sheet (age 12+) describes possible side effects and next steps if you are experiencing side effects that are worrying you. This information sheet also describes the rare risk of myocarditis/pericarditis following COVID-19 mRNA vaccines, which is more prevalent in adolescents and young adults. Watch the COVID-19 Vaccine Q&A with Ontario Health Professionals on YouTube: Should I be worried about myocarditis if my child receives the COVID-19 vaccine?
---
Additional Resources
Related Content:
Last modified:
Monday, December 5, 2022 - 3:11pm